Sunday, July 15th, 2018...2:29 am
15% Off Total Purchase at Smoking-Hookah.com
Jump to Comments
New Hookahs, Shisha Flavors, Charcoals, and Accessories!
Stock up this summer with some new hookah products! We got in some fancy new Amira, MYA, and Deezer hookahs along with a few new Afzal flavors. Don't forget to check out the couple of new charcoal brands we added along with some new hookah accessories!
Shisha Flavors
New Azure Shisha brand just added with many unique flavors! We also have new Afzal flavors and just when we thought it wasn't possible more pan flavor mixes!
Hookahs
New Amira Wood hookahs, MYA X-Function hookahs, Deezer modern hookahs, Starbuzz rotating hookahs, and Regal Wood Stems! So many new hookah pipes to choose from!
Charcoals
New Cocourth and Golden Desert natural charcoals added. New hexagonal shaped charcoals are gaining popularity due to even heat management and lasting longer.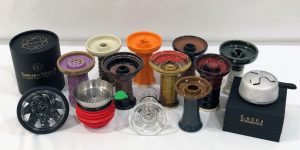 Hookah Accessories
New hookah bowls from Tangiers, Alpaca, Kaloud, HJ, and more! Lolli-Tip candy mouthtips taste amazing when paired correctly with your favorite shisha flavor.
ENJOY 15% OFF
Be sure to enter code: 

SUMMER

 at checkout to save! Expires 7/28/18