Thus Spoke Zarathustra
"First we take Manhattan, then we take Berlin", and on to the dormitory..¬†…………………..¬†
 
"First we take Manhattan" Leonard Cohen
http://youtube.com/watch?v=zbU8_U1JPFA
Leonard Cohen "Halleluya"
http://youtube.com/watch?v=rf36v0epfmI
"Dance me to the end of love"
http://youtube.com/watch?v=rf36v0epfmI
"Joan of Arc" with singers and musicians accompaning
http://youtube.com/watch?v=LqShebAkMQE
"Joan of Arc" also music but I think better meaning expressed, nice video from a movie of  Joan of Arc"
http://youtube.com/watch?v=y1qyJa5MuKs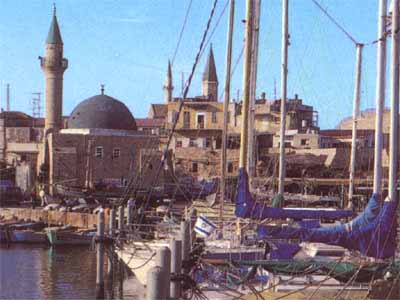 This is "ARC"
today, we
call it "AKKO" as the Arabs do, it north 3 hour drive from Jerusalem on the West Coast of Israel, on the Mediterranean "Sea". I bought shisha there made locally, a double apple, which was cheap, so I didn't mind throwing it out, cuz it was pretty bad.
Crusader fort
8 kilometers from their in Kfar Yassif the Village of Joseph which is Christian Arab and Moslem Arab and Druze, with Jews nearby all quite living well in peace. Maybe its because of the 24/7 always open everything in it shisha store. I would buy there often. Hundreds of hookahs, all kind of shisha, everything you need, but as the shisha was cheap, it wasn't fresh. I would buy¬† a 500.00 pack carton of Al-Waha for around $5.50. Or Nakhla, but it was probably shisha that had gone past the 3 year liit date on the package….which I don't see so often anymore. It was worth the price. Same for coals and everything, real cheap.
Well, I digressed from" hookah party" to "Acre-Akko" by way of Joan of Arc, who never made it to Arc.
In short, get some rented hookahs from a hookah lounge for your get to know you hookah party, or pay almost the same price by buying online wholesale from Smoking-Hookah.com and have lots of hookah parties.
Wednesday night starts Sukkah Holiday "Pentacost" where the children of Israel first were told in the Sinai desert upon fleeing Egypt to dwell 7 days in vegetable-organic covered booths.
In many cities people build them on the veranda and sidewalks, hundreds on each street!
                                 Travelling Sukkah
Above, the green photo mentions smoking Hukkah in the Sukkah. Sukkah is a booth-like which most people in Israel cover in palm leaves since they are wide and don't dry after 3 days and fall into your soup, since we sleep and  eat in the Sukkah 7 days. I AM BRINGING  MY  HOOKAH.Just have to make sure the first 2 days that I don't put out the coals or fire.
Did you all learn in 4th grade that Manhattan is an American Indiginous word -name, and Peter Stuvesant of the Dutch, as Holland settled that are even before Great Britain did around 1625. The English came about 40 years later and stole it from those who stole it from the Indians.
So I'd like to sell you on a great hookah idea for  going back-to-school.You'll probably be meeting new people from their freshman year, or re-aquanting with people from last years or transfer, foreign students, or maybe you are one of these individuals.
These guys on the right hand side (ABOVE)are on grass……when they could be having a wild hookah party.
Now would be a great time for a hookah  party. You could rent some for the night from a lounge, or get together a group of you and buy one, 2 or three hookahs, coal and shisha. Smoking-Hookah.com has a party package:
After you pick out your hookah they add this  on :
http://www.smoking-hookah.com/Store/Packages.asp
Hookah 1