I had to write a review on "Al-Waha" brand Guava flavour. I'm wild for the smell of  real guava fruit, and even more for it's taste. Now this is the second pack I've recieved.
The smell upon opening the box is nothing at all like guava. It smells like the inside of a work-out gym, or sports locker room. Exactly! Besides that, any shisha has its own smell be it cherry, apple, grape, orange,pear,watermelon, banana etc. But this guava's smell is extremly pungent and super strong.
The taste when smoking is also very, very strong and itdoesn't seem like a guava taste but its terrific. It -'m smoking a small bowl too, and its lasting quite a long time compared to the other Al-Waha flavours. I'm enjoying this emmensly. It might not be guava maybe "allspice" but its fantastic.
The second I want to tal about is A-Waha brand "Bahareni" date flavour. Al-Waha is from Jordan and they have many date groves there.
"Bahareni" is very dark and has the smell of dates  when you open the  pac. The taste when smoking is rich and luxurious.
In this photo the Bahareni flavour is on the bottom right side,  the pack has date palms on it.
"Hookah..its not just for students".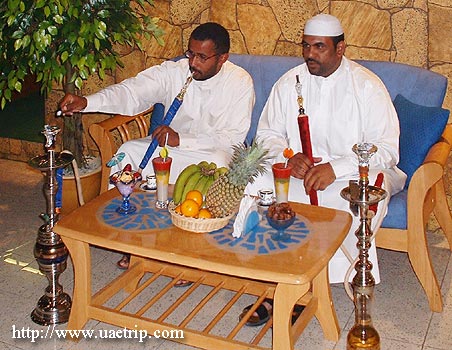 "Al-Sultan " brand shisha is also from Jordan and  I think it is a terrific shisha.